Independent Living Program (ILP) participants must submit an application (VA Form 28-1900) for Vocational Rehabilitation and Employment Services (VR&E), complete a comprehensive evaluation with a Vocational Rehabilitation Counselor (VRC) who must determine the applicant is entitled to services and that an ILP program is appropriate.
What Is The Independent Living Program?
The Independent Living program is to make sure that each eligible veteran is able, to the maximum extent possible, to live independently and participate in family and community life increasing their potential to return to work. Services may include the following:
Assistive technology
Specialized medical, health, and / or rehabilitation services
Services to address any personal and / or family adjustment issues
Independent living skills training
Connection with community-based support services
Who May Qualify For ILP?
Veteran's whose service-connected disabilities are so severe they are currently unable to purse an employment goal.
How Are ILPs Developed?
When a Vocational Rehabilitation Counselor (VRC) determines that employment goals are not currently feasible. An evaluation of the veteran's independent living needs will be conducted. The VRC and veteran will work together to identify the veteran's needs. Together they will determine services required to address the identified needs. An individualized Independent Living Program will be written providing the services necessary to meet the veteran's identified needs. Referral to specialized rehabilitation facilities and / or for consultation with other rehabilitation professionals may be necessary in the development and implementation of a veteran's ILP.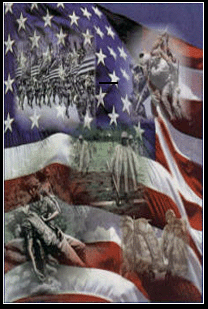 Remember Our Fallen Heroes Who Paid The Ultimate Price For Our Freedom